On our schedule, today (Saturday) is marked as a "rest day". In coordinating with the embassies on this tour, the Jazz at Lincoln Center staff has worked hard to keep some days completely free of any compulsory activities, be they workshops, concerts, media interviews or "welcome" dinners with embassy staff members. Even though we're still at the beginning of our tour, a day of recharging is highly welcome. Through a combination of jet-lag and lack of sleep, I'm exhausted. A day like today gives us a chance to sleep-in and retire early while still having time to prepare for our upcoming events and see something of our surroundings. With the latter in mind, we make plans to go out to Lake Chivero Recreational Park, within which is a wildlife sanctuary. We are attracted by the possibility of seeing rhinos, giraffes and other creatures. Apparently these animals have, for the most part, been brought in from elsewhere, e.g. Hwange National Park and the Lake Kariba area (where the building of a hydroelectric dam caused the displacement of people and animals).
The park is a forty-five minute drive out of Harare. We leave around 11AM and take lunches. The plan is to make it our one activity for the day. Midday is most likely not the best time for seeing wildlife roaming around (it's probably nap time for many animals), but in the hours that we are there we manage to see quite a variety of species: warthogs, tsessebes, zebras, impalas, wildebeests, baboons, monkeys and guinea fowl. Not to mention various birds, butterflies, bugs, lizards and numerous large, white anthills.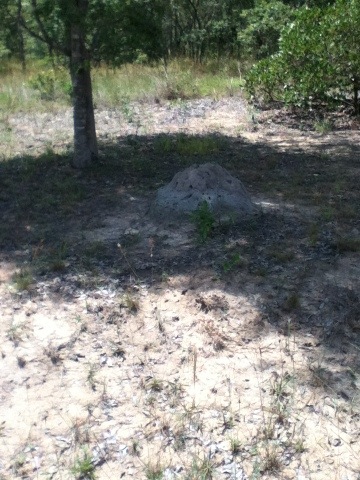 At Bushman's Point, the remotest place on on our trip through the park, we see some ancient rock paintings. The highlight, however, is getting up close and personal with a white rhino.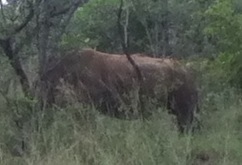 We close the day at an upscale restaurant where Jillian has made reservations for us and we turn in early.