Yesterday (Wednesday) afternoon we gave our second clinic. The composition of the participants was that of professionals, whereas our previous group had mostly been student-level members of Music Crossroads. The knowledge of jazz again was minimal, but the interest and enthusiasm was high.
We returned to our hotel after the workshop, then Jeff and I went out to eat at a little restaurant that he had discovered a few blocks away. Our excursion included not only dinner, but also changing money (make sure you carefully count what you're given) and handicraft purchases (involving Jeff in lengthy, multistage negotiations).
During our workshop, the electricity had flickered on and off three or four times so it wasn't a complete surprise that it was off when we arrived at the club (Café Mibawa) for our evening performance. After a delay of about an hour power was restored and our performance took place. This was a somewhat noisy club environment in contrast to the extremely attentive audience that we'd had the night before. Still, it seemed that our music was well received.
After our performance, we packed up our gear and returned to the hotel, wich was only about two blocks away. Jeff and I both were interested in checking out the local band that was playing after us. So, we walked back to the club despite the warning in our tourbook that "U.S.citizens are urged to avoid traveling on foot at night, especially in urban areas, as armed muggings and assaults have increased". At the club, we ran into a young bassist that Jeff had been working with earlier and we joined his table which included a photographer with whom I'd spoken in the afternoon. It felt like we were among friends. The band was a very tight, well-rehearsed unit playing covers of American pop tunes and Malawian dance music. Smokin'! It was well worth the effort to get out of the hotel and it gave us the opportunity to hear the high level of musicianship that exists here. We left when our hosts left and uneventfully returned to the hotel.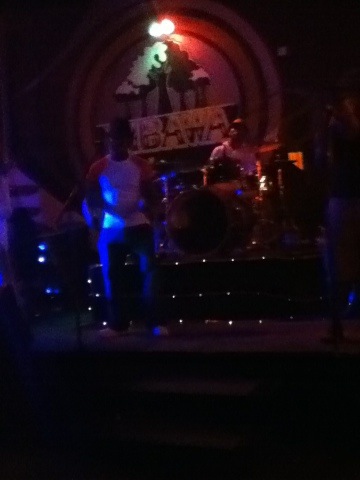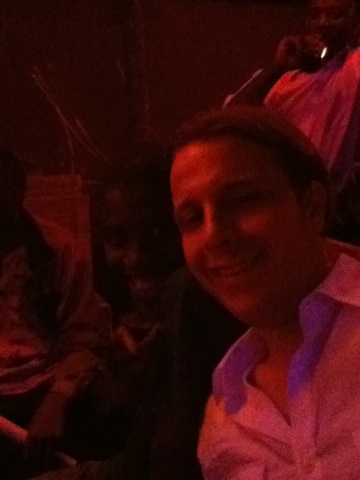 Our final event in Malawi will take place this morning in Zomba, which is about an hour's drive from Blantyre. I've been informed that it can be foggy there and that the road is rough. We'll soon see.